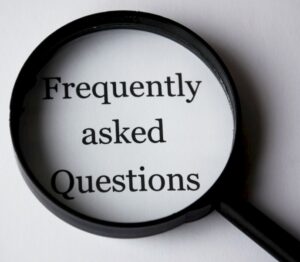 Frequently Asked Questions (FAQ): You have questions, we have answers! If you can't find what you're looking for below, click HERE to send us an email. You can also call or text us at 407-292-9812.
Solutions we offer
Millennium Eye Center is your home for eye exams, eyeglasses, contact lenses and Eye-Wellness consultations. To help you maintain a clear 20/20 vision for life, our doctors perform different types and levels of examinations and prescribe individualize caring vision solutions based upon your needs and your insurance requirements.
Here are the Frequently Asked Questions we've received:
1. How much are your eye exams?
Our basic eye exam starts at $79.
2. How Much are Your Contact Lens Exams?
Our basic contact lens exam starts at $129.
3. How Much Are Your Eyeglasses?
Our basic pair of eyeglasses start at $79. The basic glasses include the single vision lenses and a frame from selected collection.
4. Do you take my insurance?
We take most vision insurance and health insurance. For vision plans, we take VSP, Eyemed, and Spectera. For health plans, we take BCBS, Cigna, Humana, United Health Care, Medicare Part B, and Medicaid ACS. For a complete list of insurance carriers we partner with, click HERE for details.
5. If I don't have any insurance, can I still have an eye exam or get glasses in your office?
The answer is YES! You can use cash, credit card, or other payment options to cover your eye care services and eyewear products. To help you obtain caring vision solutions that enhance your life, we accept the following payment options:
Cash
Credit Cards (Visa, Master, American Express, Debit Card, Care Credit, Health Saving Accounts)
In house payment plan
Gift Card
Purchase Order from government entities
Our services fees are subject to change. See store for details.
We're here to help you. We've been serving our community for over 15+ years and look forward to welcoming you to our patient family. For any questions on eye health, please call or text us at 407-292-9812 to schedule an appointment.