According to Dr. Angela Love Washington, Myopia, also known as nearsightedness, is the inability to see at far distances. Myopia is now considered a disease because when left untreated it can progress and may cause vision threatening conditions such as cataracts, glaucoma, retinal detachment, and maculopathy.
Myopia occurs when the shape of your eye causes light rays to bend (refract) incorrectly, focusing images in front of your retina instead of on your retina.
Nearsightedness may develop gradually or rapidly, often worsening during childhood and adolescence. Myopia tends to run in families.
Currently over 40% of the US population are myopic. It's estimated that by 2050, 5 billion people will have Myopia (over 50% of the US population).
The main risk factors of Myopia
The main risk factors are having parents that are myopic, your ethnicity and environmental influence/increase in screen time on digital devices. This rise in myopia has also caused a rise in public awareness and the number one question is how to control this condition.
Myopia Prevention
Recent studies suggest a straightforward reason for skyrocketing rates of myopia in children: they aren't spending enough time outside! Before modern times, when children spent most of their time out under the sun, it's believed that the bright, natural light helped developing eyes focus correctly. While there is no proven direct link, research suggests that children who spend more time indoors doing near-focused activities (such as computer work, video games, and reading) have higher rates of myopia than those who spend more time outdoors.
Top treatment options to control Myopia
At Millennium Eye Center, our mission is to Mentor, Empower and Care for you so you can maintain a clear 20/20 vision for life. One of the ways we fulfill this mission is to offer you the best eye care services and products you need keep your eyes healthy. For example, we offer several treatment options to control or manage of the most common vision problem, Myopia. The main goal of these therapeutic options is to SLOW the progression of Myopia, so that vision is preserved and sight threatening condition is prevented.
In our myopia control clinic, our doctor will help you determine the best treatment option that's right for you. This include the following treatment options: Eyeglasses, Contact Lenses, Orthok, Low Doze of Atropine Eye Drops.
Additional Resources on Myopia Control
How to get started with Myopia Control?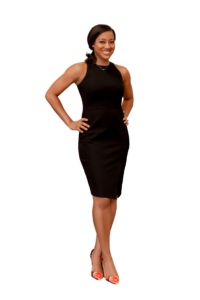 To get started with our Myopia control program, call 407-292-9812 to schedule an appointment with our Myopia Control Expert, Dr. Angela Love Washington.
The first thing you will notice about Dr. Angela Love Washington when meeting her is her contagious smile! You can't help but absorb her positive energy while in the exam room. She's known for her hard-work, ethic, and passion to serve the community. She has traveled internationally to provide eye care services to underserved populations in Jamaica and Nicaragua. She believes that "sight is one of the most precious gifts that we have!"
Dr. Angela Love Washington graduated with her Bachelors of Science degree from Florida State University and earned her Doctor of Optometry degree at Nova Southeastern University College of Optometry in Fort Lauderdale, Florida. While completing her doctorate degree, she gained additional experience in ocular disease and pediatric optometry while completing her externships at the Orlando VA Hospital and the Manatee County Rural Health Vision Center.